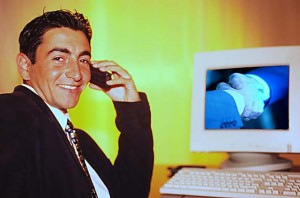 Successful organizations realize employee engagement and talent management is critical in sustaining their leadership and growth in the marketplace. Attracting, engaging and retaining top talented employees in today's business environment should be the highest priority. One of the biggest problems facing businesses today is how to motivate their staff, improve job satisfaction and keep their workforce engaged.  Employee engagement goes hand in hand with higher job satisfaction, lower employee turnover and better productivity.
Employee Engagement Definition
Our definition of employee engagement is the employee's connection to the work, the organization, their customers, the leaders and the connections they have with their co-workers.  Engaged employees stay with their employers, have higher levels of job satisfaction and make significant contributions.  Employee engagement is not optional, but an essential requirement to achieve organizational results.
A 2010 survey conducted by the Conference Board showed only 45 percent of Americans are satisfied with their work. This is the lowest level ever recorded by the Conference Board in more than 22 years of research. Those that fail to improve job satisfaction are at risk of losing their top talented people to the competition. Losing good employees is bad enough, but businesses are also seeing a growing percentage of unhappy employees staying just for a paycheck. As a result, many organizations are hamstrung with employees who are only performing at a minimal level. What should you do?
Employee Engagement and Effective Communication
If you think communication isn't important in engaging your employees, then think again. Effective communication is an international concern. In October, the International Association of Business Communicators (IABC) held its 2009 Employee Communication Conference, where some of the hot topics included encouraging leaders to engage in meaningful two-way communication with employees and accelerating strategies for employee engagement. Communication plays a key role in the way employees do their jobs.
After 12 major employee engagement research studies, the IABC conference board defined employee engagement as "a heightened emotional connection that an employee feels for his or her organization, [and] that influences him or her to exert greater discretionary effort to his or her work." At least four of the studies focused on eight key drivers, including the following:
Trust and Integrity – How well managers communicate and "walk the talk"

Employee Development – The effort a company makes to develop employee skills

Relationship With One's Manager – The level of value an employee has in the relationship with his/her manager
All of the studies showed that the direct relationship employees had with their managers was the strongest driver. The study also revealed that engaged employees outperformed their disengaged counterparts by 20 to 28 percentage points.
A Towers Perrin survey shows employees don't have strong confidence in senior management's ability to inspire and lead. For instance:
Just 41% think their senior management supports new ideas and new ways of doing things.

Just 37% think senior management tries to be visible and accessible to employees.

Only 36% think senior management effectively communicates the reasons for important business decisions.

And a mere third believe senior management communicates openly and honestly to employees.
Our Approach to Employee Engagement
We help you build strong connections and create a strong culture of leadership.  This drives engagement and employee motivation.
We design employee engagement strategies and plans to grow your organization and implement talent management solutions, creating clearer direction, increased profitability, stronger executive teams, improved communication and happier and more productive employees.
Since 1993, Greg and his team of seasoned business solution specialists have guided hundreds of organizations in design strategies and processes to grow organizations and implement business initiatives creating clearer direction, increased profitability, stronger executive teams, improved communication and happier and more productive employees.  Contact us for a complimentary discussion.
Other resources:
How to Increase Job Satisfaction and Improve Employee Engagement
Greg Smith | Lead Navigator | 770-860-9464 | Chart Your Course International
Chartcourse.com | HighperformanceOrganization.com