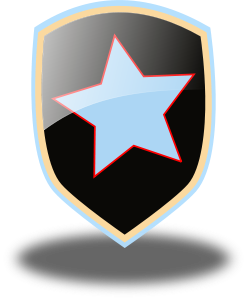 Employee appreciation ideas to engage and motivate your staff and workforce to higher levels of motivation and employee engagement!
Employee appreciation is not just a nice thing to do, but a critical element provided by good managers. People have a basic human need to feel appreciated and feel good about who they are and what they do.  That is the job of management.
Most managers and supervisors do a poor job making people feel appreciated.
Mark Twain who once said; "I can live for two months on a good compliment." Statistics show the number one reason many people are unhappy with their jobs is the lack of recognition and a lack of appreciation.
A positive workplace is one that develops systems and processes to reward, recognize and sustain those important behaviors.  In many cases if you do not "recognize" those behaviors you will not "get" those behaviors.
Peer recognition is a popular and easy way of making people feel appreciated. Peer recognition is where the employees are provided the ability to reward or show appreciation to each other for doing a good job. Peer recognition works because employees themselves know whom works hard and deserves recognition. Managers can't be everywhere all the time; therefore, the employees are in the best position to catch people doing the right things. Also, workers usually value each other's influence more than their supervisor's.
My Shining Star
I have a client company that created a program called "My Shining Star!" Employees are provided an unlimited supply of "My Shining Star!" forms.  They can write a note on the form about the good job their co-workers are doing. On the back of the form, the company lists the behaviors they want to encourage.  Some of these behaviors are:
Demonstrates friendly, caring service
Shows flexibility
Demonstrates teamwork
Helps to save money
The Shining Star program is one way they insure their staff demonstrates good team work and receives words of appreciation and thanks from their co-workers.
I have spent hundreds of hours researching and gathering what organizations do to motivate and energize their people.  Here is another idea:
At Del Norte Credit Union the president sends a welcome letter to all new hires and a congratulations letter for each significant anniversary with the company (5, 10, 15, 20 years). He personally signs each one and sometimes adds handwritten notes. He also calls employees on their anniversary. There are over 1,000 employees at Del Norte. Finally, the president draws four or five employees' names each month and takes them to lunch.
Source: TNT: Dynamic Ideas to Reward, Energize and Motivate Your Teams
SUBMIT YOUR EMPLOYEE MOTIVATION TIP
We are on a search for innovative ways to keep people motivated and engaged at work.  Please reply and leave us some suggestions on this blog.
Greg Smith | Lead Navigator | 770-860-9464 | Chart Your Course International
Chartcourse.com | HighperformanceOrganization.com